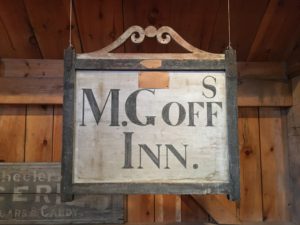 Phone Number: (508) 252-3031
Email: director@rehobothantiquarian.org
The Carpenter Museum, named in honor of major benefactors Elsie Carpenter and her son E. Winsor Carpenter, is Rehoboth's local history museum. Our mission is to:
Collect, document, preserve, and share material culture related to the town's nearly 375-year history.
Connect the Rehoboth community with these artifacts and with local history in general through our exhibits and programming.
Provide the wider community with research support, especially in the area of genealogy.
Promote learning about American history through direct experience with objects from the past.
Plan Your Visit
Upcoming Museum Events
2023 Workshop Series
History of the Museum
Current Exhibition
Additional Resources & Student Activities
Crafters' Marketplace
Museum Book Shop
E. Otis Dyer Research Center
Collections
The Museum's collection, begun in 1884, consists of over 6,000 objects, photographs, archival materials, and rare books related to the area referred to as Old Rehoboth, which was established in 1643, and included all or part of what is now Rehoboth, East Providence, Seekonk, Attleboro, North Attleboro, Pawtucket, Cumberland, and Swansea.
Check out some highlights from our collections!
Exhibits
The Carpenter Museum exhibits include our main building with an 18th century era kitchen with hearth and cooking implements, maps and artwork of historic and present day Rehoboth hung throughout the halls, and a rotating exhibits gallery. The Museum also includes an exhibit barn that contextualizes life in Rehoboth through the centuries and includes artifacts related to agriculture, textiles, industry, and war.
Curently On View
Play Ball: Rehoboth Milkmaids, Pioneers of Women's Softball
Farming in Rehoboth
How Did We Build This Barn?
Native American Tools of Old Rehoboth
The Artistry of the Everyday: Making Textiles in Rehoboth
"In the Thickest of the Fire": Rehoboth at War
Mason Barney Shipyard diorama
E. Otis Dyer Jr. Research Center
The Research Center is open the same hours as the Carpenter Museum and is staffed by a knowledgeable Research Manager available to help you with your genealogical and historic town research. The Research Center contains the Robert S. Trim collection, cemetery maps, historic house information, family biographies, town histories, and so much more. Inquires can be made to Lende McMullen at genealogy1886@gmail.com .
Active on Social Media?
Connect with us on Facebook and Instagram!