Arts in the Village is excited to announce the resumption of its Chamber Music Series in Rehoboth. In the fall of 2022, AIV's 20th season featured two concerts: pianist Frederick Moyer on October 1 and the cello-piano Ekstasis Duo on November 12.
Three more concerts are scheduled in the winter-spring of 2023. On February 18, the violin-piano duo Emil Altschuler and Mana Tokuno will perform. On March 18, the Haven String Quartet returns. And on April 29, the clarinet-piano duo Jonathan Cohler and Rasa Vitkauskaite will appear. You can read more about the performers and their programs below.
Inaugurated in 2001, Arts in the Village is a concert series whose purpose is to enrich the community by presenting cultural events that enlighten and inspire. All performances feature world-class talents and take place in historic Goff Memorial Hall, a wonderful venue with outstanding acoustics.
For information, call Coordinator Meredith Denno at 508-431-6879 or email aiv02769@gmail.com . 
Check out a review of Arts in the Village from South Coast Today.
---
Arts in the Village's 20th Season
Arts in the Village is pleased to announce that three more concerts will take place in its 20th season. The talents of exceptional musicians will be showcased on February 18, March 18, and April 29. Concert-goers will be able to subscribe at a discount, and individual tickets will also be available. All performances will take place on Saturday evenings at 7:30 pm, at Goff Memorial Hall, 124 Bay State Road, in Rehoboth, MA 02769. The doors open at 7:00 pm for early seating, which is non-reserved. Payment may be made by cash, credit card, or by checks made out to the Rehoboth Antiquarian Society. We look forward to seeing you soon!
You can click on the link above to print out the brochure.
Subscription prices for three concerts:
General $60
Senior $55
Student/Child $20
Family $95
Individual tickets:
General $22
Senior $20
Student/Child $8
---
Donations:
To donate to Arts in the Village, please make your check payable to the Rehoboth Antiquarian Society, noting that it is for Arts in the Village, and mail it to the address below. The Rehoboth Antiquarian Society is a 501(c)(3) nonprofit organization, and all donations are tax deductible.
Arts in the Village

Rehoboth Antiquarian Society

PO Box 2

Rehoboth, MA 02769
The donor categories are:
Benefactor: $400+
Sponsor: $100-$399
Patron: $50-$99
Friend: $25-$49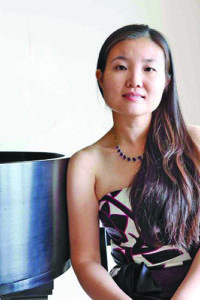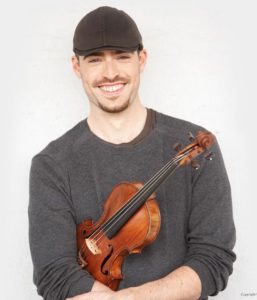 Emil Altschuler and Mana Tokuno – February 18,  2023
Acclaimed violinist Emil Altschuler returns to Arts in the Village with virtuosic pianist Mana Tokuno for a program titled "An American in Paris." Many of the featured composers lived or studied in Paris. Emil received his Bachelor of Music from the Juilliard School and his Masters of Music from Yale. He maintains an active career as a soloist, chamber musician, and orchestral musician, and founded the Altschuler Summer Music Institute, which takes place in Rimini, Italy. Mana has received widespread acclaim for her sensitive and insightful interpretations. Known for her ability to bring a vast array of styles to life, she has appeared in numerous recitals, chamber concerts, and concerto performances in US venues, such as New York's Carnegie Hall and Boston's Symphony Hall.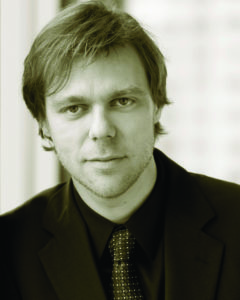 Haven String Quartet and Andrius Zlabys – March 18, 2023 
The Haven String Quartet and pianist Andrius Zlabys mark their return to Rehoboth's Arts in the Village concert series with a beautiful and evocative program featuring Gabriel Fauré's Piano Quintet No. 1 in D Minor, Op. 89, and George Walker's Lyric for Strings. Fauré's Piano Quintet, a work born from nearly 20 years of work and revisions, is filled with mesmerizing and haunting writing for both strings and piano, while George Walker, the first African American to win the Pulitzer Prize for composition, dedicates his breathtaking Lyric for Strings to his grandmother, a formally enslaved person, who died shortly before its completion. In addition to concertizing throughout the region, the Haven String Quartet, based in New Haven, CT, spearheads the non-profit Music Haven, a nationally recognized free after-school lessons program for nearly 100 students from the Greater New Haven region. Grammy-nominated pianist Andrius Zlabys has placed himself in the forefront of today's practitioners of his instrument, having performed with the New York Philharmonic, Boston Symphony, Cleveland Orchestra, Rotterdam Symphony, and Philharmonic Orchestra of Buenos Aires, among others. Born in Lithuania and trained at the Curtis Institute of Music, Zlabys made his Carnegie Hall debut in 2001.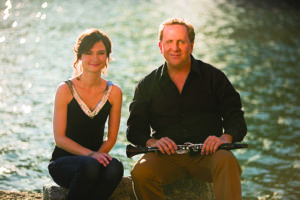 Jonathan Cohler and Rasa Vitkauskaite – April 29, 2023
Come enjoy a celebration of chamber music for clarinet and piano featuring renowned clarinet soloist Jonathan Cohler and multiple-prize-winning pianist Rasa Vitkauskaite. Known throughout the world as today's leading clarinet-piano duo, they have recorded four widely acclaimed CDs and have appeared at numerous major international music festivals. Described as "flawless," their performances achieve an ideal blend of elegance, delicacy, and joie de vivre. Program highlights include selections from the duo's most recent album Latin Journey featuring works of several celebrated Latin American composers. The concert will also include engaging introductions by both Cohler and Vitkauskaite and promises to be an exciting evening.
Conductor and clarinetist Jonathan Cohler has been hailed as "the preeminent, most-recorded soloist of our time" (Fanfare). As both clarinetist and conductor, he has received numerous resounding accolades including the Outstanding Recording mark of the American Record Guide, BBC Music Magazine's Best CDs of The Year selection, and many more. Mr. Cohler's most recent CD Cohler plays and conducts Mozart—including Symphony No. 35, overtures to Don Giovanni and The Magic Flute, and the Clarinet Concerto, all in new editions by Cohler—was featured on the cover of Fanfare and called the new "standard for Mozart." MusicWeb International lauded the performances on the CD as "superlative and Cohler proves to be as gifted a conductor as he is a soloist." The Boston Globe called his live performance of Mahler's Symphony No. 2 as "remarkable" and "exciting." His technical feats on the clarinet have been hailed as "superhuman" and Fanfare has placed him in the pantheon of legendary musicians: "one thinks of Dinu Lipatti." His recordings regularly appear at the top of the Amazon classical charts. Listener Magazine wrote, "Cohler possesses such musical integrity and taste that everything he touches seems like the last word". Gramophone lauded Mr. Cohler's expression of "the poetry that lesser artists miss."
Internationally acclaimed multiple prize-winning Lithuanian pianist Rasa Vitkauskaite has been hailed for "artistry of poetic and observant sensitivity" (Gramophone) and dubbed as "a Beethoven interpreter of penetrating insight" (Fanfare). Recently invited to join the prestigious Steinway Artist roster, Rasa is quickly establishing herself as one of the leading recording artists of her generation. Her latest CD including Mozart Concerto No. 20 in D Minor and Beethoven Concerto No. 3 in C Minor was praised as comparable to Rudolf Serkin and the New York Philharmonic.
Winner of the Grand Prix at the Mendelssohn Cup Piano Competition in Italy, Rasa Vitkauskaite has won top prizes at numerous prestigious international piano competitions including First Prizes at Les Rencontres Internationales des Jeunes Pianistes (Belgium), the competition in Taurisano (Italy), and the Rubinstein Piano Competition (Paris). Other awards include the Westmont Fellowship at the Montecito International Music Festival in Santa Barbara, California, and a Kathryn Wasserman Davis $10,000 grant supporting a concert tour of Israel. She has also won top prizes at six national competitions in her native country of Lithuania. Next season will highlight Rasa's recording of Mendelssohn Double Concerto with Tchaikovsky Gold Medal violinist Ilya Kaler.
We welcome your feedback on the Arts in the Village Facebook page.
Musicians who are interested in performing in the Arts in the Village series should contact Coordinator Meredith Denno at 508-431-6879 or email aiv02769@gmail.com . 
The Arts in the Village concert series is sponsored by the Rehoboth Antiquarian Society, local businesses, and individuals.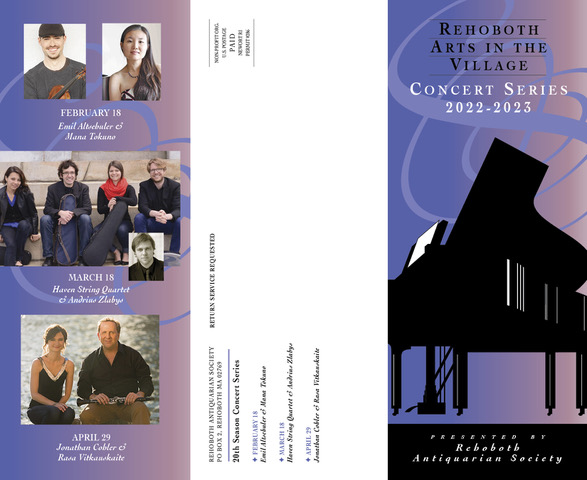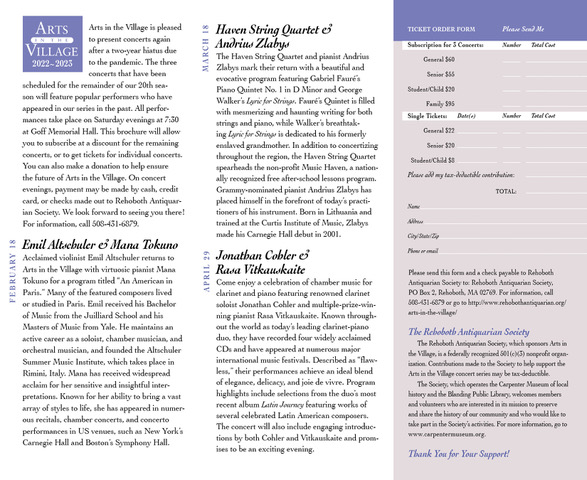 More Cultural Happenings in the Village: